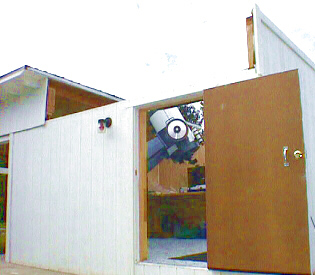 The Dream Weaver Observatory in Fillmore, California
Sitting among the orange groves of Fillmore, our roll-off roof observatory houses a 16" (40cm) f/10 Meade Schmidt-Cassegrain telescope. The telescope is computer-controlled using The Sky software.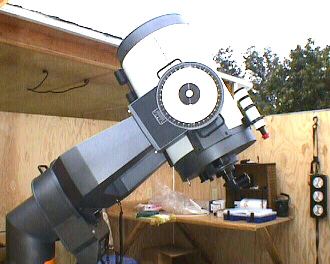 Not only can we show the public the stars at Dream Weaver Observatory, we can videotape interesting astronomical events and image deep space objects.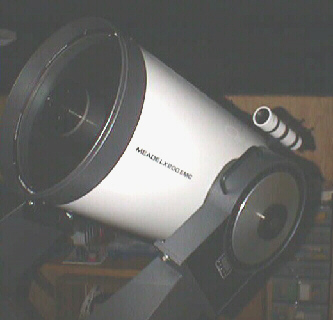 Special Thanks to our friends Scott Roberts at Meade and Tom Bisque at Software Bisque.
---
ABOUT KOOL SPACE SCIENCE | LET US SHOW YOU THE STARS
ROCKET LAUNCHES | ECLIPSE TOURS | WHAT'S NEW? | GALLERY | VIDEOS
HOME
Presented by
Carmelita Miranda
and Charles Morris.
Dream Weaver Observatory,
Fillmore, California